Welcome to MMS Coaching Conference: 50 Years, and we're still here…training the best coaches in the world!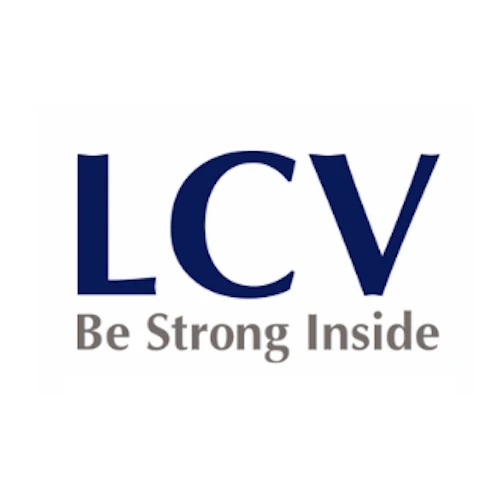 Welcome to MMS Coaching Conference: 50 Years, and we're still here… training the best coaches in the world!
We are excited that you have chosen or are considering attending this once-in-a-lifetime event.
Everyone attending this event needs to be officially registered.
You might be thinking about coming to Asia for our 50 Anniversary possibly because you have never been to Thailand before. You may be considering the benefits along with your considerations as well.
To acknowledge yourself for choosing MMS as your Coach Training of choice
To meet with other MMS graduates from across the globe
To celebrate this significant moment, one of a kind
To plan for the future with other like-minded/hearted MMS-ers
To give hugs to Michael, Lynnie, and Dr. Cherie in person
To find out the future plans for MMS (the next 50)
To have an experience of the Thai culture
To participate in fun activities throughout the weekend
In Person Attendance
It is essential that you register. By registering, you will be certain to have your badge ready and waiting for you upon arrival. Please note that unregistered individuals will not be admitted to the venue.
Virtual Attendance is an Option!
We know that attending virtually is not an optimum option, however, we are going to do our best to include everyone from the US, Europe, Asia, The Gulf, Australia, and Lebanon. We will work with you to ensure that you have this option to be a part of this historic event.
This live event will also be streamed globally on Friday, March 1, 2024, in the following time zones:
>> 06:00 PST   – USA
>> 09:00 EST   – USA
>> 14:00 BST   – United Kingdom
>> 15:00 CET   – Netherlands, France, Germany
>> 17:00 UAE – Dubai
>> 20:00 ICT    – Thailand, Vietnam
>> 21:00 CST   – China, Singapore, Hong Kong
Unable to Attend? Create a 1-Minute Video
We know that it is a big request to ask you to come to Thailand. We are well aware that not everyone will be able to attend, and we understand. We want to do everything in our power for you to be able to honor and celebrate this special moment with us.
You can participate through video in the making of the MMS 50th Anniversary Commemorative Video. Your involvement will help us create a heartfelt tribute that reflects the spirit and impact of our community.
Coach Hang Tran has graciously offered to create the video montage of those who want to be represented and are unable to attend. Please reach out to Hang ( htrancoach@gmail.com) on the weekend.
Here are the Tips for taking a video from your mobile device
Here's how you can take part:
1. Record a short video message: Share your favorite MMS memories, milestones, etc. in a video message. Feel free to express your appreciation, tell a story, or offer congratulations. Be creative and let your genuine emotions shine through! Click here to learn more tips!
2. Once you have recorded your message, please submit it to Hang Tran along with the completed and signed Video Consent and Release Form.
Stay at Rawi Warin Resort!
March 1st is the high season in Thailand. All hotels are usually fully booked at this time of the year. We recommend that you stay at Rawi Warin Resort, which is on the same Klong Nin Beach as Lynn, Michael, and Cherie's home. Notably, our 50th-anniversary celebration will also be hosted at this resort. This way it not only provides convenient access to our celebration but also ensures easy transportation to all other events scheduled in the following days.
It is set on a beautiful stretch of Klong Toab Beach and a hillside covered in lush tropical rainforest.
The doors will open at 6:00 PM ICT for badges, beverages, and a buffet.
The program will commence at dusk: 7:00 PM with all in their seats. From 7:00 – 9:00 PM, we will have a program that will be festive, fabulous, and fun. At 9:00 PM more networking, planning the next two days, and dancing….. if you choose!
ADDITIONAL INFORMATION
Rawi Warin Resort and Spa (5-star): a 5-star resort with 185 rooms, a garden, and located along the beach.
Address: 139 Moo 8, Tambon Ko Lanta Yai, Amphoe Ko Lanta, Krabi 81150, Thailand
Rate: ฿5,000, ฿6,000, and ฿7,000 per night including breakfast.
Website: www.rawiwarin.com
To make your reservation
Email Khun Gift: sales2@rawiwarin.com
Promo code: MMS50thAnniversary
Flights to Krabi
Booking flights is another action that should be taken seriously as far in advance as you are comfortable. For many people coming from abroad, the arrival airport is in Bangkok, Suvarnabhumi (the final "I" is silent). There are some countries that may fly direct to Krabi, Thailand, which is ideal. If you fly to Bangkok you will need to take an additional flight to Krabi Airport (in the South).
As soon as you have booked your flights, please send an email to:
michaelpomije@gmail.com to arrange for airport pick up in a van that will bring 10-12 conference attendees to Koh Lanta.
In Thai language, Koh means "Island" and there are two: Lanta Noi (Little Lanta) and Lanta Yai (Big Lanta). You will be coming to Lanta Yai, which is a 90-minute ride from Krabi Airport. If you prefer to have your own car, you can rent one at Krabi airport.
Here are examples of different itineraries coming:
Other Useful Information
As you know, March 1st is a Friday evening. The festivities will continue throughout the weekend. You have options and choices:
Relax by the pool
Get a massage
Go to the elephant sanctuary: Walk with Giants
Go on a boat trip: Andaman Sea and/or Emerald Cave
Go on a boat: Snorkelling or Scuba diving
Have a picnic on the beach (4-8 people)
Network with MMS coaches who you would like to get to know
Use your coupon book to taste new foods and explore
For numbers 3, 4, 5 and 6 you will need to have a booking so please let us know what you want to do and how many people it includes. Our team will be happy to accommodate your wishes.
 The currency in Thailand is the Thai Baht or ฿ and the currency exchange changes daily, so check before you leave home. There are ATMs in the airport and at many locations so you can easily obtain cash so you don't need to carry large sums of money with you.
Since we live on an island, you have options: take the shared van 90 minutes to your hotel or take a speedboat to your hotel.
If you take the van there is a car ferry that you will take to cross over the waterway. The ferry usually stops at 10:00 PM, so make sure you plan appropriately so you won't miss the boat!
On the island, motorbikes can be rented for generally $5.00 per day, and a Tuk-Tuk (motorcycles with places for passengers are also available for short trips (negotiate before getting onboard).
Please make sure you bring mosquito repellent and sunblock 50 so you will not get bitten or burned. The sun in the South of Thailand is hot and we want you to be safe and protected.