format_quote
This
MMS TECC ACTP
class is the most memorable and effective training I have attended in my life. Initially, I had some doubts about the effectiveness of online training but after the first few sessions, my doubts were gone. It was very effective because Dr. Cherie and Michael mixed reflections/comments, demo, demo feedbacks, and ppt course material very effectively.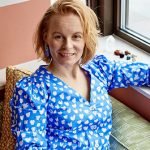 format_quote
Overcoming confidence issues does not happen overnight. It takes awareness, patience, self-questioning, self-care, understanding, and reinforcement of my "I want" statement (i.e., I want to become a better version of myself, a Caroline 2.0, the authentic Caroline). My transformation journey isn't fully complete yet. However, I am happy with my self-discovery and who I want to become. I am better equipped with coaching and self-reflection tools that will serve me to become a better person, a more powerful Caroline, and ultimately a great Coach. The training has transformed me, literally.
format_quote
In 2017, I was introduced to MMS Coach Training. Little did I know that this was the beginning of my journey to discover who I truly was and the gifts I had to share with the world. For most of my life, I had been shrinking myself, constantly thinking that I was not good enough and just going along with the motions of life. That all changed on the first day of MMS Coach Training. My eyes had opened to a new world. After graduating as a certified coach, I continued to dive deep in discovering myself by going to different self-awareness courses, learning about hypnotherapy, EFT tapping and spirituality. As I was doing that, I was coaching people on the side and thoroughly enjoying it. As I was learning different modalities, not only did I unearth my Truth for myself but I began to incorporated it into my coaching, which showed me what I was truly capable of. All along I thought I would work for the corporate world but there were other plans made for me. In 2019, I left my stable paying job and took the plunge to start my own practice. Today, I am a Hypnotherapist, Intuitive Life Coach and EFT Practitioner serving intuitive heart led women leaders to reclaim their self worth, voice and authenticity to live a life on their terms. It has been and always will be an ongoing fulfilling journey. One of the things that kept me going on this path was my drive for a sense of purpose, which is to serve people. It gives me a sense of fulfilment and that is what I believe is a life worth living.
format_quote
It gives Vitallife Corporation and me a great honor to document our sincere appreciation to the two of you for engineering the Change Process for Vitallife's key members. You supported both the management and physician team to become more effective professionals. From Early July, 2010 in your interviews with our management to our retreat held in August, In Thailand, we observed a marked improvement in the following areas; positive attitude, customer service, procedure, system, and a willingness to worked effectively as a team. You then initiated follow up conversation with team members that carried us through the first quarter of 2011. The board of Directors and I witnessed the shift from none-responsive and uncooperative to positive, supportive, and engaged team players. This has clear demonstrated your professional skills in managing change, working with challenging staff (especially physicians) as well as dealing with cultural differences, and motivating people to change attitudes and behaviors. What we appreciate the most is the "passion" that you and Michael have development with your Employee Owned Changed: Teambuilding and Customer Service Program in our Vitallife team. The customized approach that you and Michael have extended to our team has resulted in financial growth of 80% net compared to our 2009 performance. The professional development you provide significantly impacted our manager's attitude and our daily operations became much more efficient. The result was improved customer service in the #1 healthcare provider in Southeast Asia. Once again, we thank you both for the tremendous contribution you have made to us. We are also grateful for the relationship that we have develop with you in successfully achieving Vitallife's corporate objective in 2010.We we will be pleased to be your official reference to any potential clients in the near future.
format_quote
https://youtu.be/4EUaM59xYCM
format_quote
The MMS TECC has offered a more holistic perspective for me to see myself as a coach and my client as a coached. The model of exploring a client's desire, willingness, belief and commitment has set the foundation of making coaching work and work effectively.
format_quote
However, my ultimate objective in joining the MMS TECC was to become a great coach, nothing more. This was high on my agenda because I wanted to start my own coaching practice. I felt that having a coaching business would help me escape my stressful consulting job. Throughout the training, all my objectives were immediately met. What's more important is my own transformational journey that I've experienced as part of my participation in the course. Although the course is coming to a close for me and my classmates, my journey in self-awareness has just begun.
format_quote
During the past 5 months, I've learnt quite a lot about how to be a good coach which partnering with the clients to discover their own truth and answers to conquer the challenges they encounter in life. I want to specially thank
Dr. Cherie
and
Michael
for their unreserved teaching and guidance. All the things I learnt from MMS not only help me better facilitate others, but it also help me better understand myself and step towards my goal little by little. I'm sincerely grateful for this wonderful journey.
format_quote
I learned to ask open questions, address feelings. I know the distinction and separation in sessions of coaching, mentoring and advising. I acknowledge the possibility and capacity for self reflection. I have more trust in my gut feeling.
format_quote
Making contact with my authentic self feels good. It is an eye-opener, to connect with myself and ask myself "what do I feel, and what are my needs" in all kinds of professional/personal situations. Being aware of my authentic self, I can make choices that match my personal needs and make me feel satisfied.
format_quote
My life has changed on a number of aspects in the course of the training. As a coach I have developed a solid confidence in my personal skills. I understand the basics and am quite able to apply them in coaching sessions. "Somewhat to my surprise I have developed a better sensitivity for the emotions of others in other than coaching situations. I still need to learn to act more diligently on my observations."
format_quote
"The MMS Coach Training had a transformational impact on my life. It started a huge process for me where I discovered my purpose, my passion and my power. What fascinates me is that MMS does not only train excellent coaches but empowers individuals to discover the best version of themselves. And when these individuals become a brilliant coach, they lift up their clients to uncover their purpose, potential, passion and power- that is exactly what I experienced personally and witnessed many others. I am proud that now I can be part of this beautiful family and extend its amazing impact that creates a profound ripple effect in the world."
format_quote
The MMS TECC Coaching Training has given me powerful tools not only to become a life coach but also to carve my own path. I have discovered a lot about myself and have grown as a person through this experience. The most precious thing I've gained is what it means to truly love myself! Priceless!
format_quote
Signing up to take part in the MMS TECC Coach Training is one of the best decisions I made in the past 12 months. My motivations for signing up were focused on self development and learning a new skill, I wasn't expecting to fall head over heels with coaching; within the first month of the course, the new awareness and skillset started to change my life for the better. I became more self-aware, my conversations and interactions with my friends and family improved, and I became more present in my day to day activities. The course is taught by two of the most authentic people that I have had the pleasure to come across in my life's journey; Dr Cherie Carter-Scott and Michael Pomije are truly masters in coaching, and are excellent teachers. For all their successes, they are incredibly humble and so giving. In my personal experience they have been super approachable, and have made the time to answer any questions outside of class, and where additional support has been required to guide or course correct my development, both have been readily available and this has made a tremendous difference. It's clear both Dr Cherie and Michael are dedicated to the success of their students. Dr Cherie has been coaching for 40+ years, and as a student in the MMS TECH class, we have the opportunity to watch her coach live, which is great for learning and understanding the skill of coaching, and the experience provides a blueprint for what coaching looks like when it's done to the master level. I've been fortunate to be coached by Dr Cherie, and by the end of the session felt as though I was elevated to a new more expansive state of being; I found the courage within me to pursue my ambitions that had been dormant for nearly two decades. This transformative experience shouldn't be underestimated, as so many people go through life with unfulfilled dreams, and a skillful coach with the right training can support the positive change in lives that is inextricably linked to purpose and happiness. It's clear that the course has been carefully and meticulously designed to cover all the important aspects of coaching and it goes beyond the requirements outlined by ICF, so the training is really robust. As a student each module builds upon the foundation that is set before new content is introduced, which lends itself to natural progression of the student. The training sets a gold standard, and ensures anyone who takes the programme is taught how to be an effective coach that will support their client in the correct and appropriate way. Since taking the course, after I grew confident from coaching with my peers, I started to offer coaching to my friends and colleagues at work to practice the skill further; the effect has been humbling. Even as a student of coaching the impact that I have had on those that I've coached has been huge, from the reduction of stress at work, to handling difficult friendship situations, to making difficult decisions about which educational path to pursue. My own life has improved since starting the course. I would wholeheartedly recommend anyone considering signing up to the course, to take the step and do it, the personal gains are far too great to be ignored.
format_quote
I can hardly describe the impact MMS Coach Training has had on me! I started off feeling quite aware about a lot of things in my life and therefore a little frustrated that I wasn't feeling in control about my own life. The MMS Coach Training provided so many tools to create a better version of myself. I feel very proud of myself to have chosen this wonderful coach training in my journey to get more in control of my own life and also to become a brilliant coach in the near future!
format_quote
Oh those feelings upon my MMS graduation! Those feelings of confidence, power and knowing! Such a contrast to the feelings I had when I started my MMS Coach Training. In fact, I was a bit lost. Just divorced, no job, single mum of three teenage kids, new fragile relationship. And I had no clue where to start my job hunting. One thing I knew: this MMS Coach Training would help me to get my life back on track and redefine my career. I had formulated clear objectives and I had only three months in which to achieve them. But…. I trusted the process and it worked! Thanks to Lynn, Manon, Wendy, Michael (those nice anger sessions in the woods) and of course Cherie who was my personal coach during my training. At the end of the training I made a declaration to the group: my mission, my truth and my future work path. I knew! And it did pay off. Within three months I found the job exactly how I described it. My new relationship started to flourish and my kids settled into themselves better. They however, had to get used to my questions: what's the feeling? Because apart from my own journey, I learned how to coach, ask questions, and listen. I strongly recommend this training and I'm confident MMS can help you!
format_quote
I am very grateful for having chosen the MMS programme and being able to learn from the best coaches. I feel in absolute alignment with the coaching approach that you teach. I find your expertise and sharing of approach to the clients so inspirational. Full of love, support and kindness. That is my aspiration as a coach and I believe that it's possible thanks to the great example I am seeing from you, Dr Cherie.
format_quote
A colleague introduced me to "the best Coach Training program" that he knew of, which is the MMS Coaching Training. Looking back, this was the best choice for me – it turned out to be exactly what I wanted – and I am extremely happy with my learning and my experience. I have grown so much as a person, and, I am truly happy with the person that I am now. I believe the MMS Team has the right philosophy, the right approach, and most importantly, the right people!"
format_quote
I am using all the coaching skills I received in the MMS Worldwide Institute's Executive Coach Training. True organization values coaching and my skills are appreciated and put to good use helping employees cope with the Covid situation, with transitions, and becoming leaders at TRUE Corporation. In this training, I grew exponentially. I learned to encourage, empower, to extend empathy to those who are serious about making a difference at TRUE and eliminating their challenges. I also discovered my capacity to show my talents in digital drawing to enhance creativity in the learning process...a passion of mine. In fact, I helped with TED talks with this skill and that also boosted my capability, confidence, and courage. I have branded myself, my niche, my coaching at TRUE corporation, and am now in addition an author of a very special children's book, Help Our Dearest Friends. My life has, in short transformed since taking MMS Coach Training and I am forever grateful! I recommend it to anyone anywhere who wants to take the best Coach Training.
format_quote
I thoroughly enjoyed and found the MMS Coach training of immense value to my role as a senior leader. As a senior leader you do not have all the answers and this program helped my ability to coach and draw the answer out of my team. It helps me create a safe and nurturing space for my team to think through issues and design solutions they have ownership of and are committed to delivering. One of the greatest benefits of the approach has been the trust it creates with my team and the empowerment they feel. All in all, a wonderful program.
format_quote
Embrace my dreams full on
Having coached with Dr. Chérie and then gone on to take the MMS Coach Training program in 2016 has been an absolute game changer in my life. I am in such immense gratitude for MMS and all I have learned and discovered since embarking on a journey inspired by them. Not only have I grown into the person I've been waiting to become, but I am also feeling highly empowered as I finally have the courage to tackle and embrace my dreams full on. I thank Dr. Chérie, Lynnie and Michael for the impact they have had on my life and made all the difference in me moving forward into my next chapter that I embrace with joy, knowing, grace and enthusiasm.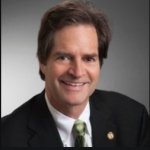 format_quote
I have known Dr. Carter-Scott for nearly 40 years. During that time, our company has done work for her firm, and MMS Institute, LLC has done work for my businesses, Keller & Co, and Keller Business Development Advisory Group. We have had a very satisfactory relationship and I can vouch for the fact that Dr. Carter-Scott, personally, and MMS Institute LLC, professionally, are both reputable and honorable. If you have any questions, please do not hesitate to contact me as I am happy to provide both a personal and professional reference for Dr. Cherie Carter-Scott and her companies.
format_quote
I am a Relationship dedicated coach, supporting you, your partner and family to communicate fully, truly and deeply. I support you to find love inside yourself, to find a partner, to rediscover love in your partnership, and I support you to ask for what you need and get it. I support you to discover that your vulnerability is a strength.
format_quote
It was more than I could have wished for!
The ACSTH training that is offered by the MMS Institute was so much more than a training course.  Yes, I learned all the skills and competencies I expected to, but it also provided an incredibly safe space where I not only could witness the power of coaching but deeply experience it myself.  The ability of the facilitators to hold space for each participant and their demonstration of such care was both incredible and inspiring.  It was an experience I will never forget, and it provided a community I didn't even realize I needed or wanted in my life.  I feel blessed to be part of the MMS Family and blessed to be able to serve others through what I learned.
format_quote
"Having just moved to the Bay Area, the coach training empowered me to stand and take charge of the life I wanted to lead here in San Francisco. It ignited my life here as a coach and offered a support system that helped me excel and balance out work with support and personal development simultaneously. My coachees benefit weekly from what I learned during the training and can't stress enough how the time of reflection during the MMS coach training speeds the development you want your life to move in! A wonderful shift of perspective."
format_quote
"The MMS Coach training provided me with the framework and confidence to quickly launch my own coaching practice, with the flexibility to build my business according to my own unique skill set and passions."
format_quote
"Looking for the fitting coach program, from the start, The MMS Institute of Northern California felt personal, local, progressive and that it embodied integrity. The international feel was a huge incentive for the multicultural work I'm currently pursuing. The training program was exceptional as the result offered development objectives in regard to breaking behavior patterns, achieving aspired career goals, and making appropriate business decisions. As the program concluded, I felt improved as a whole and ready to become certified by the international coach federation. "
format_quote
"I felt ultra prepared to take clients after the first weekend of MMS coach training. By the second weekend, I had already generated a small client roster and had several sessions of practical experience under my belt. Not only does this program arm you with the knowledge you need to start coaching right away, Carla and Lindsey take a holistic view of you as a coach. With their support, I was able to stop second-guessing and step into my calling."
format_quote
"MMS provided me with a fantastic foundation in the fundamentals of coaching: active listening, being nonjudgmental, staying curious and asking questions rather than giving advice. I knew I could positively impact the lives of my coaching clients."
format_quote
MMS NorCal provided a wonderful ICF-accredited training experience.  Not only was the content and delivery top notch as one would expect, but the atmosphere was warm and welcoming. Carla and Lindsey invite you into their lives and their community.  It's not just a certification, it's a membership to a holistic and supportive environment to becoming a coach and achieving your dreams so you can help others do the same.  I highly recommend MMS NorCal!
format_quote
You know those deep fears, wounds, struggles that can either keep you awake at night, or trigger you when it is time to make a big, or even small decision? INW will help you bring to light these sometimes sub-conscious or subliminal beliefs, behaviors and patterns that can block us from being our highest functioning, happy and liberated selves. INW is a truly unique and powerful method of accessing your intrinsic self and breaking through old patterns and barriers to reach experiences, goals and milestones you have only dreamed of attaining.
format_quote
We used Motivation Management Service to help us design and implement programs to help create a coaching culture. Dr. Chérie Carter-Scott and Michael Pomije taught coaching skills to the partners and to various levels of management. In addition, they also coached 15 of our high potentials. We were pleased with their collaborative style and with the results that were produced with their guidance. Dr. Chérie is an extremely capable master coach and facilitator who helped our staff become even more effective at the execution of their jobs. Her coaching skills are outstanding! We are very grateful for their help.
format_quote
When I book a speaker for The Principal, I always hope they will inspire, educate, or motivate our employees. You did all three with ease – the mark of a true professional!
format_quote
Finding a keynote speaker who can inspire and motivate an entire room full of people is not always an easy task, but you surpassed all our expectations.
format_quote
I would like to take a moment to recognize your contribution to me and my respective teams over the last five years. We have collaborated on many projects and your unwavering, loyal support has been important as well as a key factor in the outstanding results we have produced. Your skills and abilities have proven to be extremely successful in results- driven businesses who are constantly challenged. We have both witnessed 300% increases in sales and customer satisfaction. A $150 million business unit has been transformed into the corporation's #1 Sales & Service operations.
format_quote
This note is to express my deepest appreciation in allowing me to attend the Inner Negotiation Workshop and the MMS Institute. To say that those two days had a monumental impact upon my entire outlook would be a gross understatement. I was able to accomplish the following: 1) Reach deeply embedded pain, anger and anguish and release it; 2) Gain a new level of peace and serenity by becoming free from the bondage from my past; 3) Discovered that there is joy and fulfillment to be had if I want it. These accomplishments were made possible by the coaching, love, and support I received from Lynn, Cherie and other coaches and participants. Without these people and this process, I could not have reached this new and wonderful place in my life.
format_quote
Some workshops are life changing. This workshop that I followed years ago with Dr. Chérie Carter-Scott and Lynn U. Stewart, still rings through in what I do and who I am.
format_quote
I want to take a moment to personally thank you for all you have done for my organization and me. Your willingness to do whatever is needed and wanted is only surpassed by your outstanding interpersonal skills. It is extraordinary how someone can be such a composite of so many positive qualities and skills, yet amazingly outstanding in every one of them.
format_quote
I and the SCU team cannot begin to thank you enough for the transformational day we spent with you. I know it was a thrilling experience for everybody, one I feel strongly will help to propel us into creating richer and more rewarding ways of working with our donors, each other and the university. While you may have felt like a lion tamer at times, the truth is, you were our captain, one who navigated our way with expertise and grace.
format_quote
The ASCTH ICF-accredited training offered by MMS NorCal is outstanding. Several years ago, I attended an Inner Negotiation Workshop with MMS NorCal and got to witness first-hand the power and healing of coaching. I knew instantly that I wanted to take this training and be a coach. The training changed my life and truly taught me how to ask for what I want and make choices that are best for me. It was very helpful in developing my new skills to have ample time in the program to practice and consistently receive constructive feedback. The material covered in the course serves as a framework for ongoing learning and connection in the coaching community. I find myself regularly applying what I learned in my everyday life. I am passionate about MMS NorCal's mission to share this beautiful work and am now honored to be a working member of the MMS NorCal team!
format_quote
The INW was an enlightening and inspiring experience which 'opened me up' to new possibilities. Dr. Chérie, Lynn and Michael genuinely care. They provided a safe space for participants to work through blocks and achieve clarity. Their coaching process is not only useful for formal coaching but for everyday 'listening' to empower effective leadership and relationships – professional, timeless, cross-cultural and inspiring in every way!
format_quote
On behalf of the Ronald McDonald Charities Program of Greater Las Vegas, I would like to thank you for your presentation at our Western Regional Conference. We were honored to have a speaker of your caliber for our conference and as demonstrated in the surveys we received, our audience felt you were an incredible success. Your words of inspiration and praise of the Ronald McDonald House employees was truly appreciated.
format_quote
My purpose in this life is to assist others in reconnecting to themselves, finding their path in life and choosing to walk it. I feel grateful and fulfilled
format_quote
Dr. Cherie's personally led MMS Coaching Training had an exceptional impact on my professional development. The teachings and curriculum are deeply rooted in her own diverse career and experiences as an internationally recognized consultant, advisor, and coach. The curriculum design provided comprehensive content, and included useful and accessible provisions of ongoing community support. An important attribute of the MMS Coaching Training was the time that Dr. Chérie and Michael dedicated throughout the training to personally introduce the MMS material, tools, practical advice and role play with us throughout the training. This greatly enhanced our virtual and in person learning environment. For that reason alone I believe the investment in the MMS Coaching Training is returning value tenfold to our organization. The training is affording me an outstanding opportunity to give back both professionally and personally to others. As a final observation I found the Executive Training's practical advice and perspectives gratifyingly free of gender and professional background. I consider myself lucky to have had the opportunity to go through the MMS program and I can't thank them enough.
format_quote
What began as an experiment in collaboration with you – and MMS – and FMC, has evolved into a partnership where you've made an enormous difference in our company's change efforts and in the lives of the people you've worked with here. You have been a teacher, facilitator, team-builder, coach, and friend. Your insights into people and tasks are rare gifts that help people understand and cope with issues.
format_quote
The MMS team building effort enabled us to overcome obstacles such as apathy, lateness, absenteeism and unresolved conflicts, and motivated our team to a new level of performance. Thanks to The MMS Institute, we've not only reaped the benefits of the interpersonal skills and communication tools within our own division, we've spread the success through other departments. Our progress in a very short period was phenomenal.
format_quote
Dr. Cherie's MMS Coach Training fully prepared me to enter the world of professional coaching through her materials and invaluable hands-on experience. Her training materials are crisp and thorough, making it easy to understand the technical elements of coaching. Most importantly, the demonstrations and actual practice coaching removed my fear and made it possible to immediately begin coaching at the end of the course.
format_quote
It has been about six months since you began working with us here at Republic Indemnity. During that period of time, we have seen a marked improvement in morale and employee attitude throughout the company. I want to point out the improved feelings that our employees have about themselves after attending the self-esteem workshops. All in all we find that working with you and your staff has been a positive experience for Republic Indemnity Company of America.
format_quote
During the training I watched Dr. Chérie coach, and learned from her experience. Her down to earth, effective, and pure way of coaching has been inspirational to me. I really like her clarity of language. She gave me tips to improve my coaching, offered support when I needed it, and she provided an environment totally conducive for me to grow. I learned so much from sitting next to her in one session and feeling up close and personal exactly how she coaches. The MMS Coach Training is something I would recommend to any consultant who wants to deepen their skills to be more effective with clients.
format_quote
The MMS training is the very best (non-degrees) training experience I've had in my professional career. The combination of in-person and virtual training worked so well; but the greatest value was the practice, the experiential learning, the mentoring, and the support. Add to that the value of being coached in dyads and triads, learning about myself, and learning from my fellow coaches. And being coached by you, Dr. Chérie, and learning directly from you was a wonderful experience.
format_quote
The Master Class taught me how-to conduct MMS programs from emotional safety for the participants, and to hold space for the team; it includes the curriculum design as well as the purpose of every activity in the MMS programs…and this is just the tip of the iceberg. I got to fully understand the MMS philosophy and essence, the reasoning behind the messages, the process, and the grounding. Chérie's storytelling was mind-blowing. Lynn's passion was unshakable. Michael's humility deserved respect and Manon's enthusiasm was infectious. I have never been in any environment with such supportive and loving energy. I was excited, I was touched, I was deeply moved by my experience in the Master Class. I had an opportunity to reflect on myself and acknowledge me in a totally different way. At the end of the class, I sat there in complete serenity seeing all the beautiful faces and witnessing their transformation. The class supported me to bring MMS Coach Training to Vietnam to a deeper more profound level. My deepest gratitude to the team who made this transformational experience happen.
format_quote
I have found my life purpose. Design my life's frame-work, a clear values lists for pursuing a fulfillment life which bring values for more people. Being more mindful, compassion and trust in my own wisdom. Bringing awareness into the full light, changed some of my old behaviors and self limited beliefs so I can be more aligned with the person I want to become. Getting so much joys from daily life and working with people. I am full of gratitude every day. I am thankful for where I am and the support from the universe. Life is beautiful through the new lens that I have.
format_quote
On behalf of the Sports Club Company, I want to thank you for the brilliant workshop that you conducted with our staff. I am amazed at your ability to interact with a new group; allowing them the freedom to open up and express themselves and their concerns. I am also most appreciative of the way in which you collaborated with me to put a program together based on our needs and desired outcomes. ​We have already seen the benefits and accomplishments of several of our goals as well as greater communication between our managers on the whole. With your help, we have been able to recognize and address many of the areas for improvement along with our positions of strength for taking The Sports Club Company to the next level.
format_quote
I signed up for the MMS coach training program. During the training I became more and more aware that I was changing from within. I have begun to embrace the unknown possibilities and built up more positive energy around me. Dr. Chérie is the most knowledgeable pacesetter in coaching and coach training. I am glad to know that she is going to lead the TECC from China/Asia. A learning program led by her will be a journey of faith, trust and love.
format_quote
I took the MMS Coach Training in summer 2014. MMS Coach Training did not only match, but exceeded my expectations. As a former Senior Manager and Executive you preach constant change with a high impact on the most important asset a company has, its people. MMS Coach Training put me on an inner journey in which I discovered the challenges of change, the importance of my true feelings and the true power of commitment, being connected and the beauty of helping others to fulfill their own potential. The MMS Coach Training is of extraordinary value for both my private and professional life and it is a 'must-do' for any newcomer to the coaching field.
format_quote
Responding to an inner call to attend the MMS Coach Training in Bangkok has quite literally changed my life. The three months were to hold some of the most challenging and most precious times of my life. I lived and grew in ways that I had previously thought unimaginable. With the support of the entire MMS team, I was able to break through many obstacles and start seeing myself as a coach. Now, back home, I am in the process of setting up my own coaching business. I am grateful for every ounce of wisdom and support I have received, especially that which ultimately came from within.
format_quote
The moment I met Chérie, I felt a special connection and I thought: she can teach me some things that are important for me to learn. So I took the MMS Coach Training, which exceeded my already high expectations. I learned a lot about myself, got rid of a couple of major limiting beliefs and learned to be an effective coach, able to empower others. I use my newly acquired skills in my business, in my family and in every aspect of my life – wherever I find it appropriate to use them. I can highly recommend this course to anyone regarding of whether you want to become a professional coach, change jobs, or just want to get better at what you are already doing.
format_quote
I was privileged to participate in MMS Coach Training, in 2019. The material was, and continues to be a valuable resource, but even more valuable was the opportunity to watch, and participate in, live coaching sessions. During MMS Coach Training, I was able to experience what transformative coaching looks like and practice it myself, with immediate feedback to give me the confidence I could leave training and serve clients immediately. I am a confident coach, and a better person, because of the experiences I had during MMS Coach Training!
format_quote
I believe that the lessons and tools provided during the MMS Coach Training are so practical that they can be applied to all everyday situations. They are so powerful that they can actually make a difference. I do not see a more profound, fast and effective way to help a coachee.